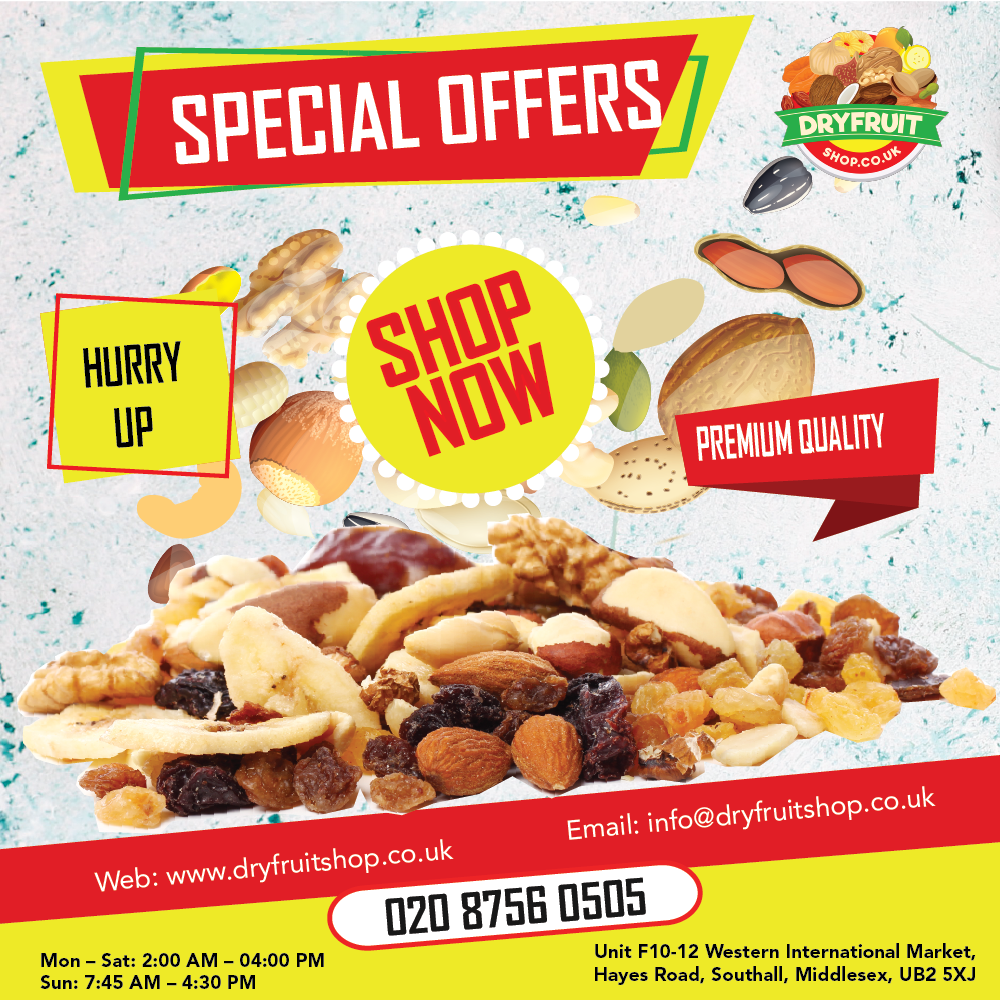 At Our Dry Fruit Shop, you can indulge in the deliciousness of nature!
Discover the Essence of Nature at Our Dry Fruit Shop!
Welcome to our a haven of high-quality Nuts and dry fruits that will excite your taste buds while also nourishing your body. We are dedicated about providing you with a varied choice of natural snacks that combine flavor and nutrition in every bite at our dried fruit shop.
From crisp almonds to creamy cashews, a selection of nuts will satisfy your needs. Our selection accommodates to all tastes, whether you prefer the typical salted varieties or the healthful goodness of raw and unsalted choices.
Nuts are not only delicious, but they are also high in essential nutrients that promote general health. They are full of healthy fats, protein, fiber, and a variety of vitamins and minerals, which makes them an ideal on-the-go snack or a delicious addition to your culinary masterpieces.
Nuts and dry fruits provide an excellent balance of macronutrients—protein to help repair and build tissues, healthy fats for sustained energy, and carbohydrates for a quick energy boost. This makes them an ideal choice for those looking to maintain a balanced diet.One of the beauties of dry fruits and nuts is their versatility. They can be enjoyed on their own as a quick snack, added to oatmeal or yogurt for a nutritious breakfast, or incorporated into both sweet and savory dishes. Create delightful trail mixes, blend them into smoothies, or sprinkle them over salads for an extra layer of flavor and crunch.
Combine our nuts with dried fruits such as apricots, raisins, and cranberries for an explosion of aromas and textures. Our dried fruit shop has everything you need to improve your breakfast, power up your snacks, or simply enjoy a guilt-free treat.
Visit us today to begin your path into nutritious eating with our finest nuts and dry fruits. Your taste senses and body will be grateful! #WholesomeDelights #HealthySnacking #NutsLover