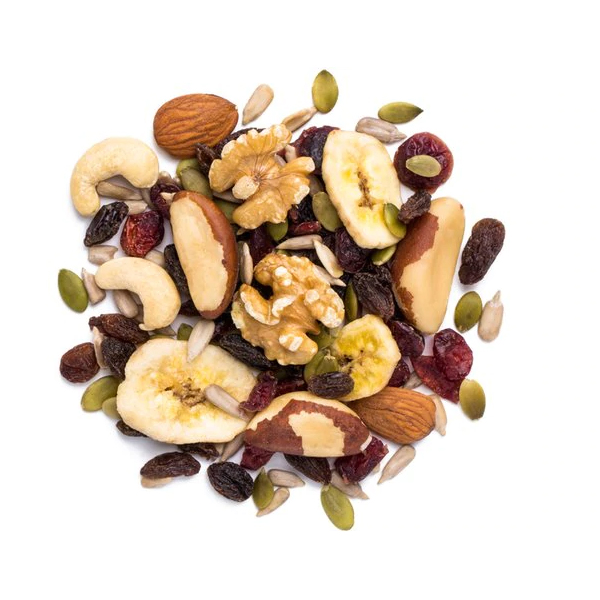 Discover the Delightful World of Mixed Dried Fruit with Dry Fruit Shop
Welcome to Dry Fruit Shop, the ultimate destination for all your mixed dried fruit needs. With an extensive range of Nuts , apricots , dates, honey, seeds, tea, and dried fruit varieties, we pride ourselves on delivering premium quality products to customers across London and the entire UK. In this blog post, we will explore the wonderful world of mixed dried fruit and how Dry Fruit Shop can enhance your snacking experience with their exceptional offerings.
Mixed dried fruit is a vibrant assortment that combines the goodness of various dried fruits into one delightful blend. At Dry Fruit Shop, we understand the importance of providing an assortment that satisfies different taste preferences and dietary needs. Our mix dried fruit selection features a medley of raisins, dried apricots, almonds, dried mulberries, and more. Whether you're looking for a healthy snack option, a burst of natural sweetness, or a versatile ingredient for your culinary creations, our Mixed dried fruit range has got you covered.
Mixed dried fruit is not only a delicious treat but also packs a nutritional punch. It is a great source of dietary fiber, essential vitamins, minerals, and antioxidants. The combination of different fruits ensures a diverse nutrient profile, promoting overall health and well-being. Additionally, Mixed dried fruit is a convenient snack that is easy to carry and enjoy on-the-go. It provides a natural energy boost and helps curb cravings for unhealthy alternatives. Incorporating Mixed dried fruit into your daily diet can contribute to a healthier lifestyle and satisfy your taste buds simultaneously.
Dry Fruit Shop, takes pride in curating the finest Mix dried fruit blends available. Our dedicated team ensures that each product in our range is of the highest quality, sourced from trusted suppliers who share our commitment to excellence. Whether you prefer a classic mix of dried fruit or a unique blend with nuts and seeds, our collection has something for everyone. We offer a variety of options like dried fruit and nut mix, dried fruit mix, banana chips, and more, allowing you to choose according to your preferences and dietary requirements.
Ordering Convenience and Outstanding Service:
At Dry Fruit Shop,, we strive to provide a seamless shopping experience for our customers. With our user-friendly website, you can easily browse and order your favorite Mix dried fruit selections with just a few clicks. We ensure prompt delivery across London and the entire UK, so you can enjoy the goodness of our products without any hassle. Our commitment to customer satisfaction extends beyond the purchase, as we are always ready to address any queries or concerns you may have. With Dry Fruit Shop,, you can trust in exceptional products and outstanding service.

Dry Fruit Shop, is your go-to destination for premium Mixed dried fruit offerings in London and the entire UK. With our diverse range of delicious and nutritious blends, you can elevate your snacking experience and enjoy the benefits of mix dried fruit. Explore our collection today and embark on a flavorful journey that delights your taste buds and nourishes your body.