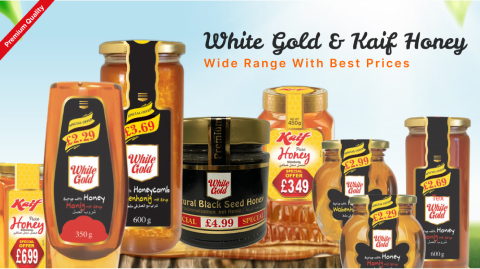 Discover the Nutritional Powerhouse: Honey-Infused Dry Fruits, Nuts, and Apricots at our Dry Fruit Shop.
In a world where health-conscious choices seamlessly blend with the desire for indulgence, we've uncovered the exquisite fusion of taste and nutrition. At our dry fruit shop, honey takes center stage, adding a touch of natural sweetness and an array of health benefits to our premium selection of dry fruits, nuts, and succulent apricots. Allow us to take you on a journey through the meticulously curated offerings that promise to elevate your snacking experience to new heights.
These honey-infused delights are more than mere treats; they are nutritional powerhouses. Packed with antioxidants, they combat the harmful effects of free radicals. Abundant in vitamins, they bolster your immune system. Loaded with essential minerals, they keep your bones strong. The surge of energy you experience is just the beginning, as these snacks also support digestion and contribute to your overall well-being.
The versatility of our products knows no bounds. Whether enjoyed on their own as a satisfying snack, sprinkled atop your morning cereal for an added crunch, or incorporated into your culinary creations to enhance both taste and nutrition, our honey-infused dry fruits and nuts offer endless possibilities.
Today, we invite you to embark on a sensory journey at our dry fruit shop. Immerse yourself in the sumptuous world of honey-infused delights, where each bite promises to delight your taste buds and nourish your body. It's more than just snacking; it's a lifestyle that celebrates health and pleasure in every bite.
Join us in savoring the sweet harmony of taste and well-being. Visit our store and let your body and taste buds unite in a symphony of flavor and nutrition. Experience the magic of honey-infused delights—it's time to indulge responsibly and thrive!