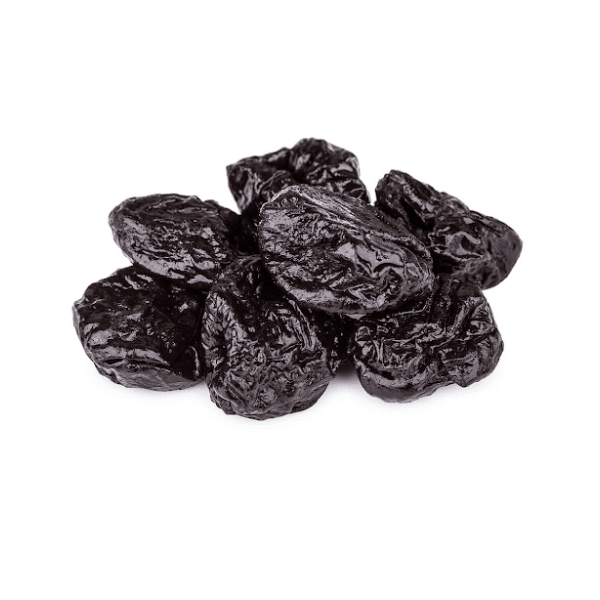 Savor the Delight of Nutrient-Packed Pitted Prunes from Dry Fruit Shop.
When it comes to finding the perfect snack that combines deliciousness with health benefits, look no further than Dry Fruit Shop's Pitted Prunes. These prunes are not just wonderfully sweet and satisfying; they're also packed with essential nutrients, including ample fiber, vitamins, and antioxidants. Renowned for their role in promoting digestive health and overall well-being, these natural powerhouses are a must-try.
At Dry Fruit Shop, we take immense pride in offering you nothing but the highest quality pitted prunes, ensuring that every bite bursts with natural goodness. Elevate your snacking experience today by indulging in our premium Pitted Prunes., conveniently available alongside an extensive selection of other delightful options like nuts and dried fruits. Discover the perfect fusion of flavor and nutrition while simultaneously treating your taste buds and nurturing your health!
If you're looking for a healthier and naturally sweet snack, our dried fruits are the perfect choice. Dive into the succulent goodness of apricots, dates, and raisins, or explore the exotic flavors of dried mulberries. For variety, try our dried fruit mix or our dried fruit and nut mix. It's a delightful fusion of flavors and textures.
Dry Fruit Shop is committed to providing you with top-quality snacks that are both delicious and nutritious. Order online, and we'll deliver these irresistible treats right to your doorstep anywhere in the UK. Elevate your snacking game with Dry Fruit Shop, where quality meets flavor in every bite